www.kbmorgan.co.uk Est. 1985.
Katie almost lives to paint and finds it impossible to narrow her work down. The vast majority of her work is via word of mouth,gaining a core of clients for whom she has worked for many years. A lot of her work has not been photographed due to client confidentiality.
Katie is happy to accept commissions from a small illustration to a full sized round-about, so please get in touch.
Please scroll down for photos or click on menu for individual pages with more photographs.
HAND DRAWN MAPS
Decorative pictorial maps for any occasion- Weddings, Events, places etc, 
Visit my shop page to see more maps.
INTERIORS
Decorative finishes - Faux painting - Wall murals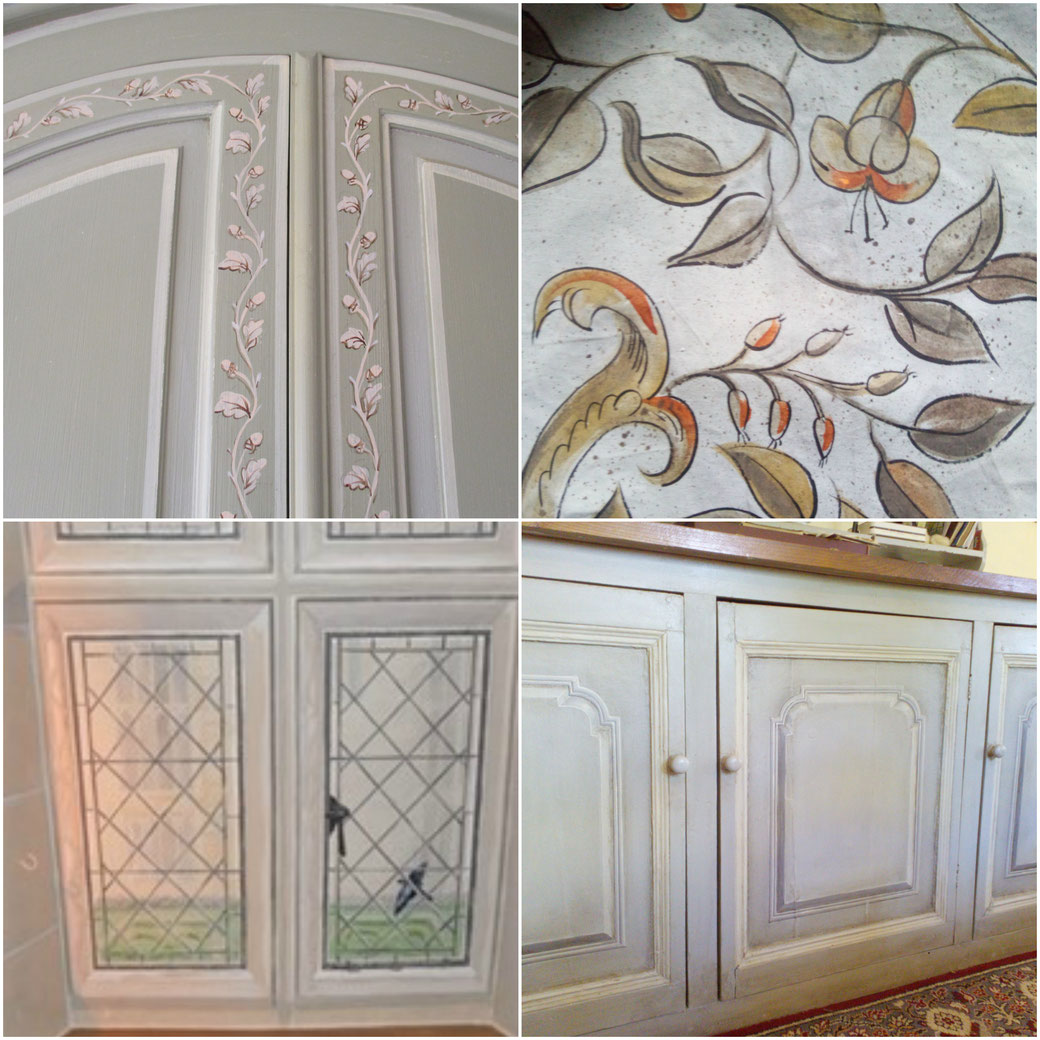 FABRICS & HAND PAINTED LAMPSHADES
Bespoke designs and one off commissions
My fabric designs are available to buy via my spoonflower shop  The_bothy_shop
Please DM me for lampshades.
FOLK ART
Fairground Art - Roses and Castles - Gypsy Waggons - British Folk Art - Hand lettering
Please contact me via contact page if you are interested in buying or commissioning any full size or juvenile fairground horses and cockerels, fairground signs etc

CLOCK DIAL RESTORATION
Hand lettering - Gilding - Decorative finishes - Colour matching
ILLUSTRATION
Hand drawn maps - Landscapes - animals - Architecture -Cartoons
SHOP 
My shop changes on a regular basis so please look on my main shop page. I've recently added greeting cards and prints..
Love your style-SO perfect for us - Daisy
''So lovely -Very happy customer'' Naomi
'Katie explores subtle blends and bright, bold colours, creating various patterns and textures. Her works are unique, intense, spontaneous with an inner quiet. An eclectic collection, she works in many mediums and is constantly experimenting with endless curiosity. More is more, decorative but straight from the heart and soul. nostalgic, bound up with stories, illustrated scenarios, visual and verbal spaces'
EMAIL : thedecorativepainter@gmail.com
Please click on Menu bar for more Photographs